New Quiz
16 more questions on fun musical facts.
---
Composer quiz
How well do you know composers' lives? Take this quiz to find out.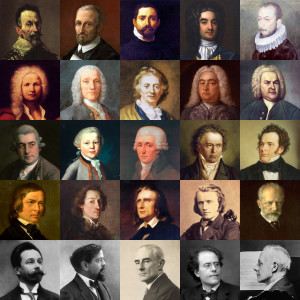 ---
Two Musical Snobs quiz
Two musical snobs, Marmaduke and Balthazar, meet in the interval of a concert of Bach's music for solo cello. Spot the ten (or more) mistakes in their conversation.
---
A Piece of Total Silliness
The names of 41 famous composers (not including Beethoven) are embedded (some more deeply than others) in the following rather unlikely story. Try to find them all – good luck!